For general estimating purposes, the following list is our starting prices. This is for estimating only and is subject to change.
*Please note: For housing developments, condo and any large jobs, volume discounts may apply. Ultra high-end and detailed work is bid on an individual basis.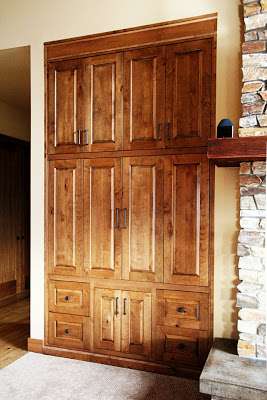 Three Nails Woodworking Custom Cabinet Pricing


(please note: all pricing is subject to change without publication)
Starting point price per cabinet box:
This is for a ¾" frameless prefinished birch box, ¾" plywood drawerbox with soft close undermount TANDEM slides.

Furniture Grade

End Panels.

1 drawerbox or rollout per cabinet box ordered, anything above this costs extra. This pricing includes the crown molding, valance, & delivery within 100 miles.
Please add for the following items (per box upper & lower):
Add:
$20 a box
for dovetail drawerbox
$15 a box for raised panel doors
Please note that some woods like cherry, fir,

walnut or exotics may cost slightly more. Items such as furniture legs, furniture kicks, radius work, and glazing can add some cost and are bid on an individual basis.
*Prices subject to change with inflation, and without published notification.